We conceptualized and created a diplomat-worthy brand and communications strategy to launch the product. As a result, the brand became the newest addition to Joya de Nicaragua's family of ultra-premium cigars 'Obras Maestras' (which translates to Masterpieces), solidifying its pillar status in the industry.
We designed a graphic numeronym for the wordmark to parallel the visual concept of the
commemorative brands
of the 'Obras Maestras' family, where we changed letters for numbers to reinforce their meaning.
The distinctive blue and white are a nod to Nicaragua's flag. At the same time, the beautiful gold foil touches add a regal quality that befits this masterpiece. Gold and blue are also associated with high quality and exclusivity. Blue ribbons and gold medals are awarded to first-place winners in competitive endeavours, and in consumer goods, a blue label is a symbol of luxury.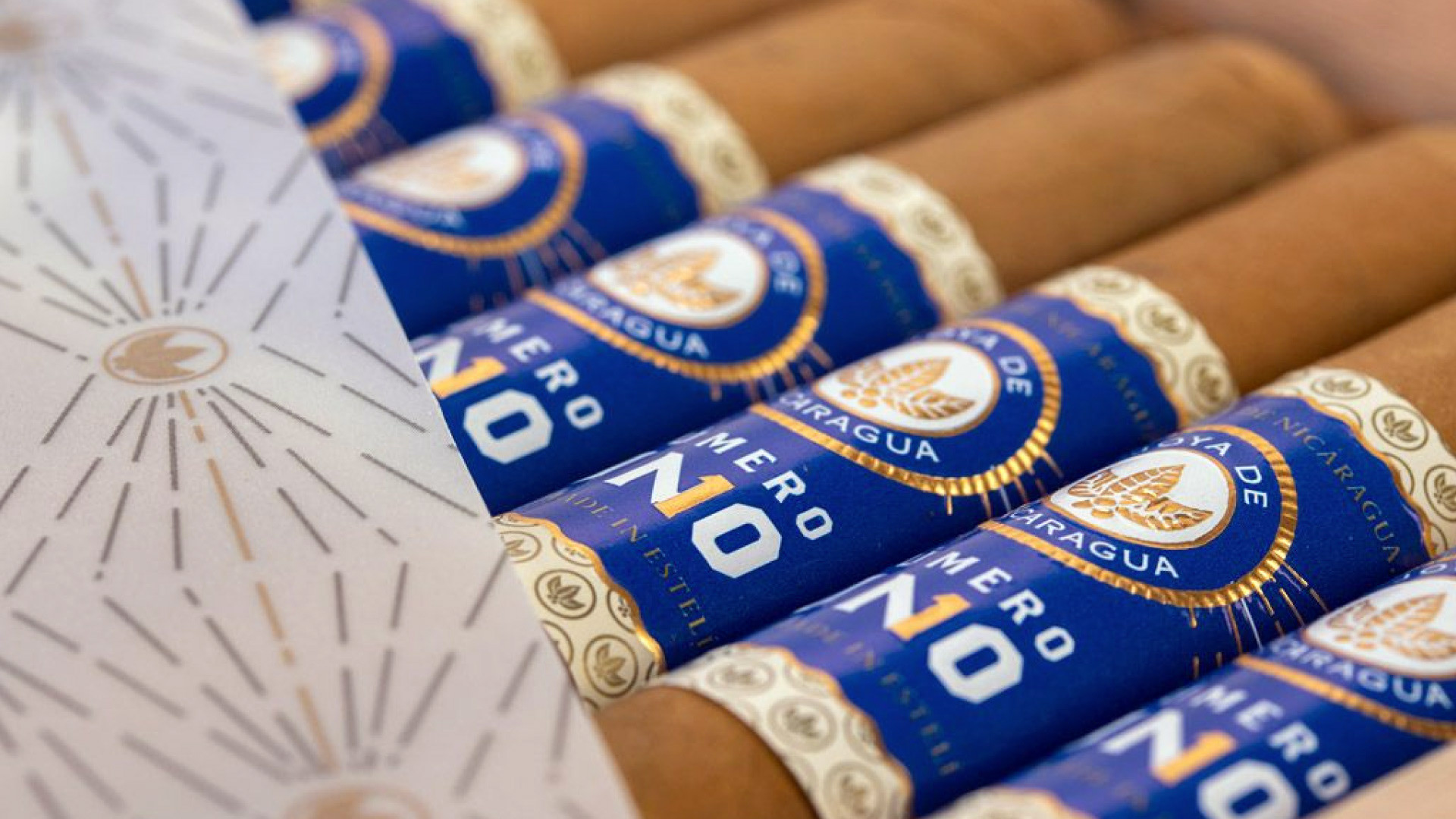 A Taste of Diplomatic Privilege
We developed and executed an integrated communications strategy to introduce the product to those looking for an ultra-premium experience. In addition, it was essential to communicate the exclusivity of Número Uno, as production would be limited and sold only in selected retailers. To achieve this, we articulated a powerful big idea: A Taste of Diplomatic Privilege.
Guided by this claim, we communicated the value of enjoying a top-ranked, exclusive, diplomat lifestyle experience. Literally.
The Most Awarded Joya de Nicaragua Cigar 
Número Uno was named the Top Cigar of 2018 by Halfwheel, a renowned industry critic, and it didn't stop there. This gem has more awards than any other Joya de Nicaragua Cigar, becoming the top cigar in 2019. More recently, it earned the sixth spot in Cigar Aficionado's Top 25 list of 2020 with a 95-point rating.