VISUAL  BRAND IDENTITY.
We developed a simple and meaningful isotype representing a tobacco leaf and the flame used to light cigars. Brown and orange were chosen as main colors, the first one for its immediate connection to tobacco and the latter for its boldness and association with fire. The use of orange brings edge a to a mainly traditional industry that is now leading towards modernity.
We chose a display typeface nuanced in its details but with great simplicity, to give a classic and elegant yet modern look to the overall identity.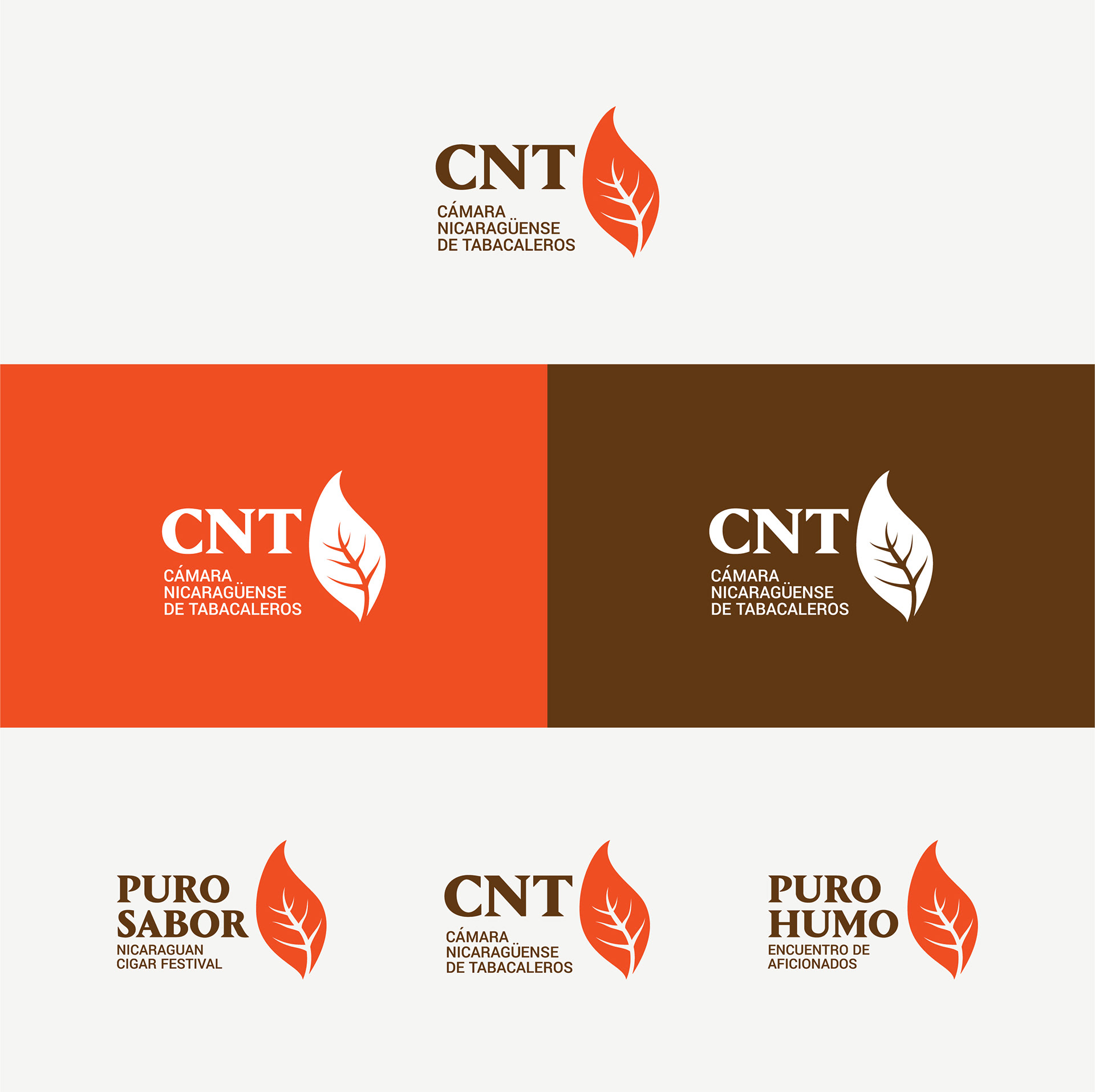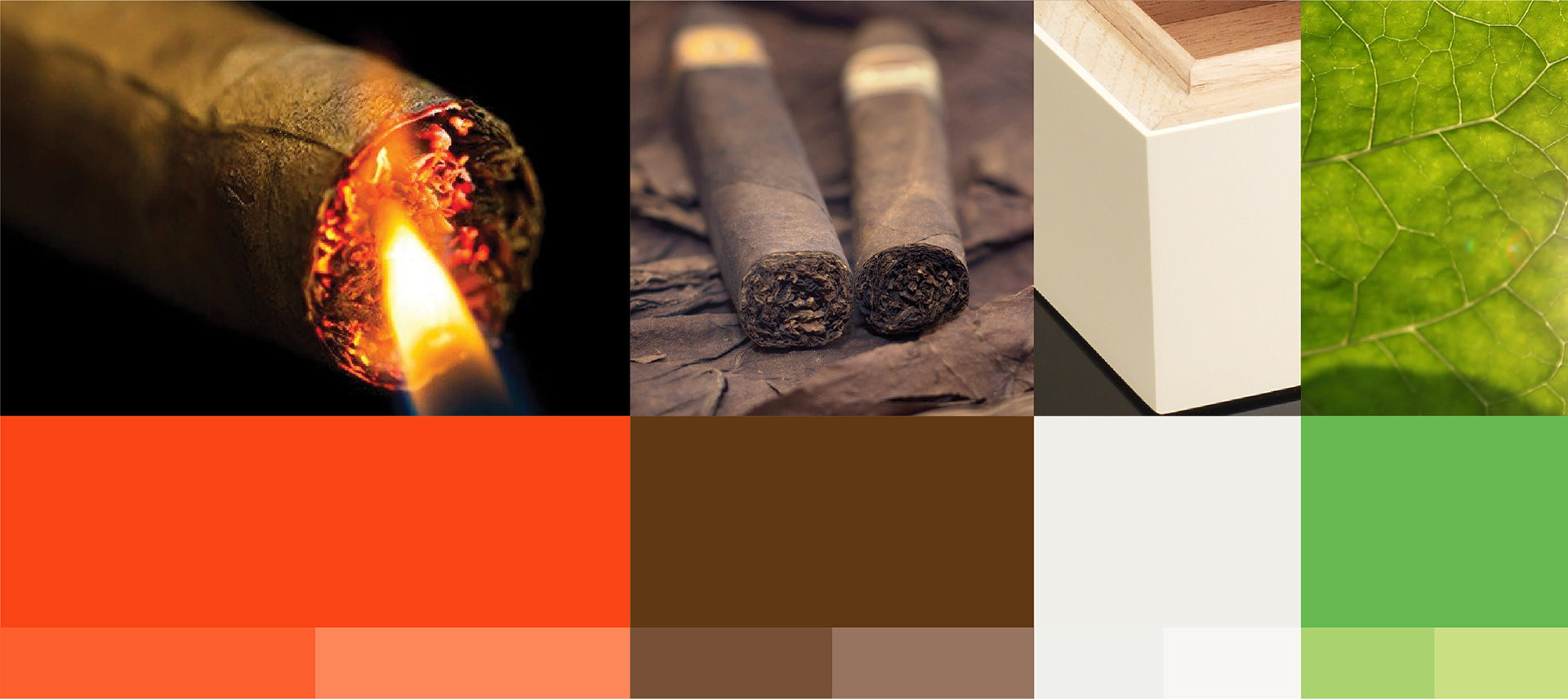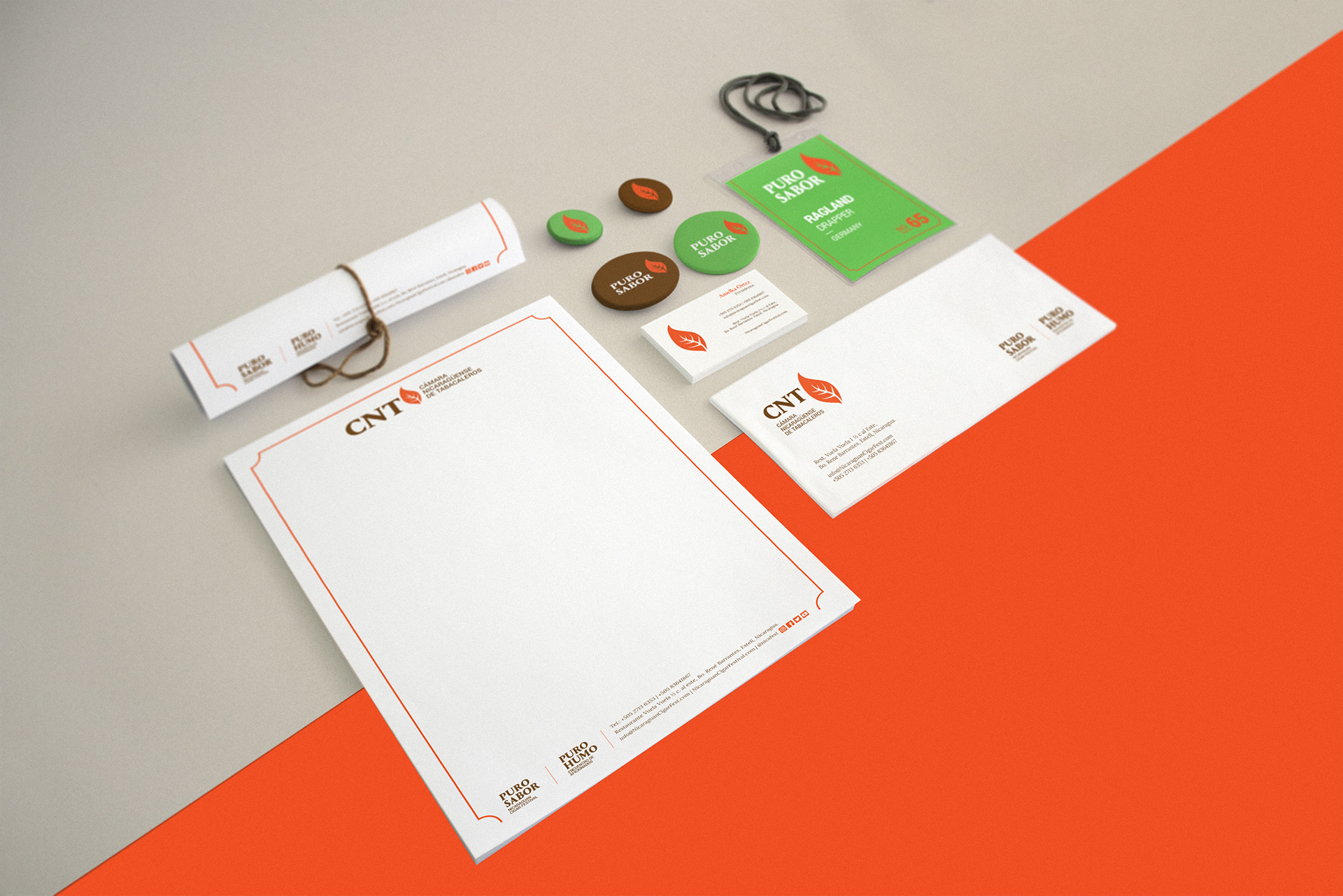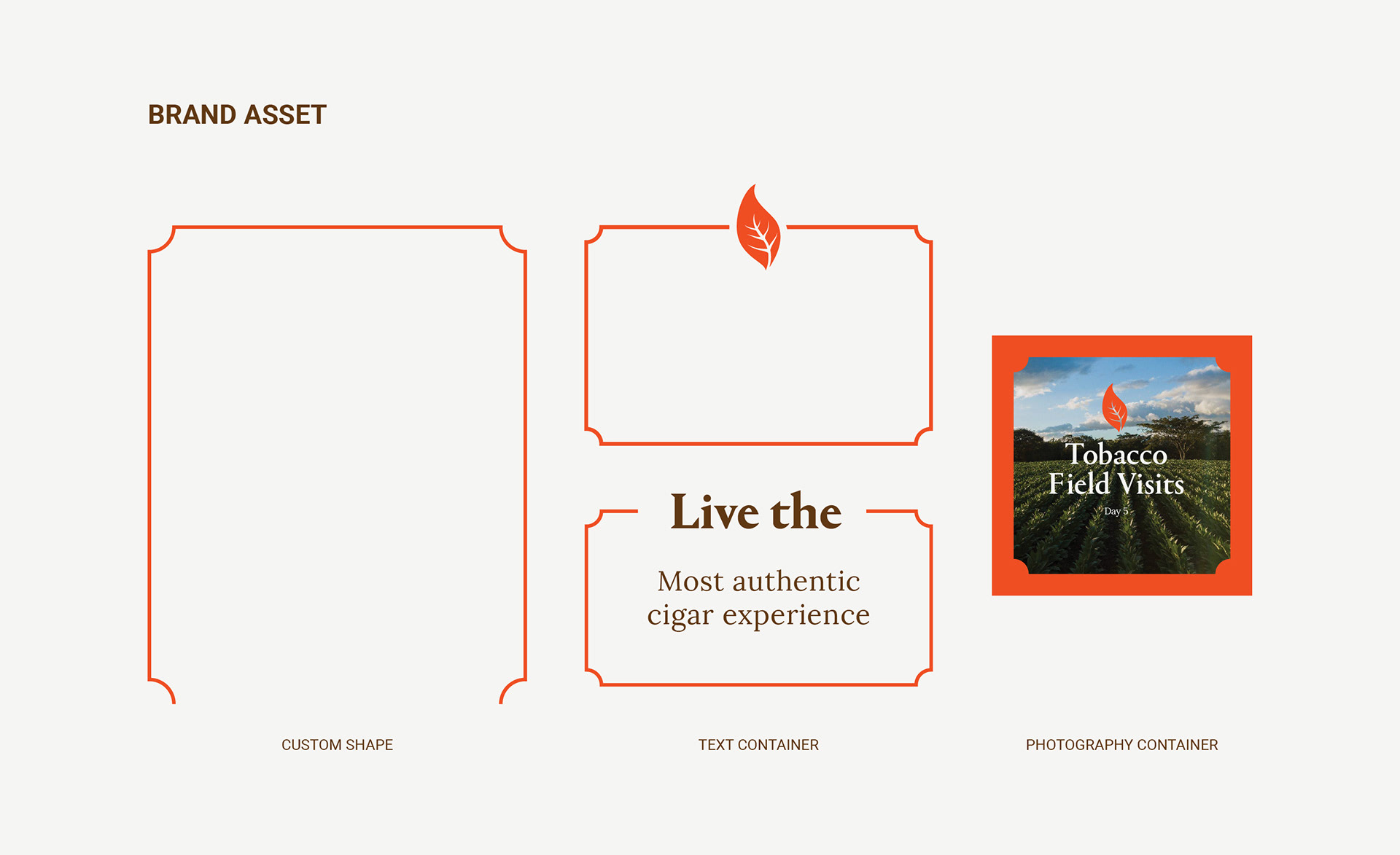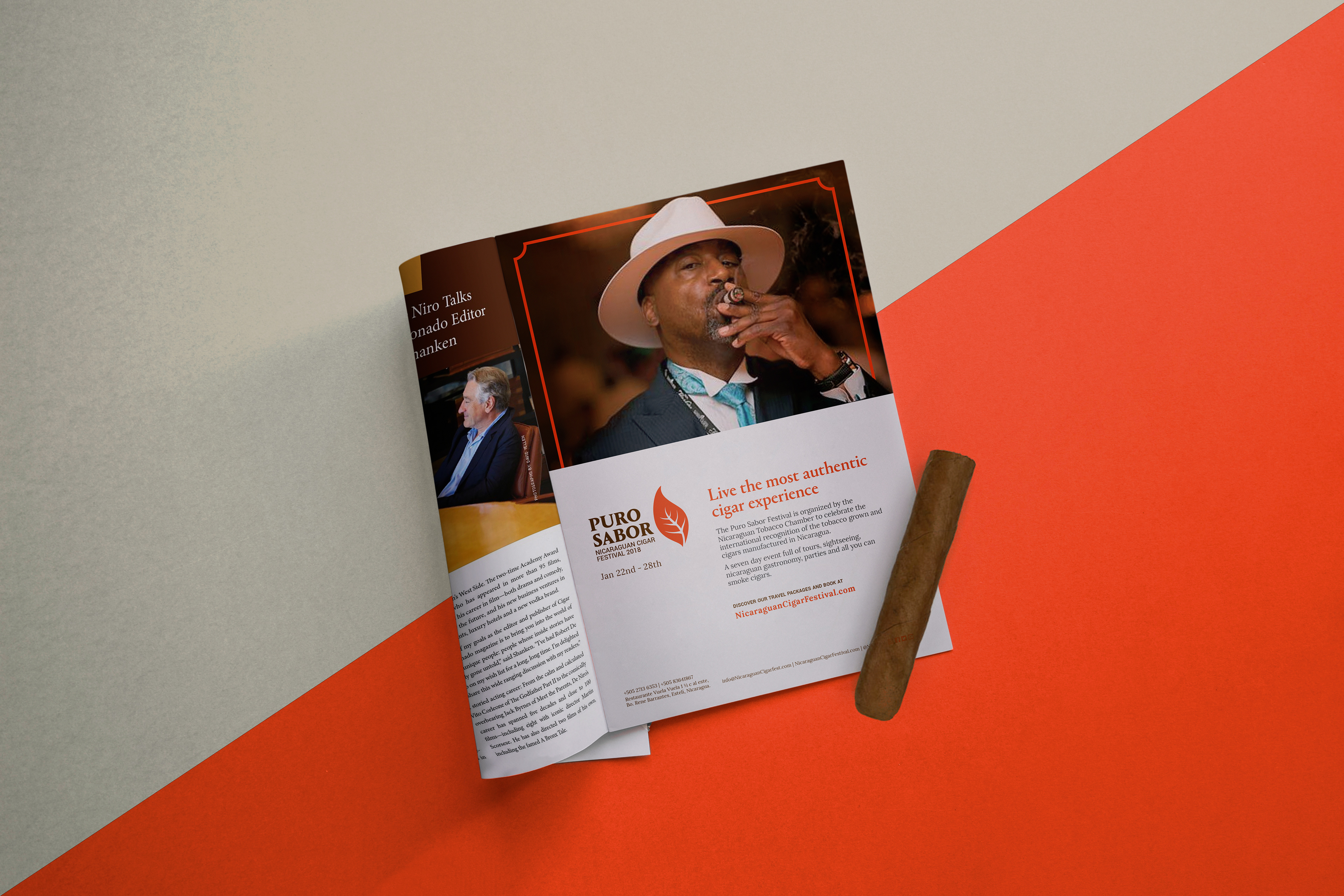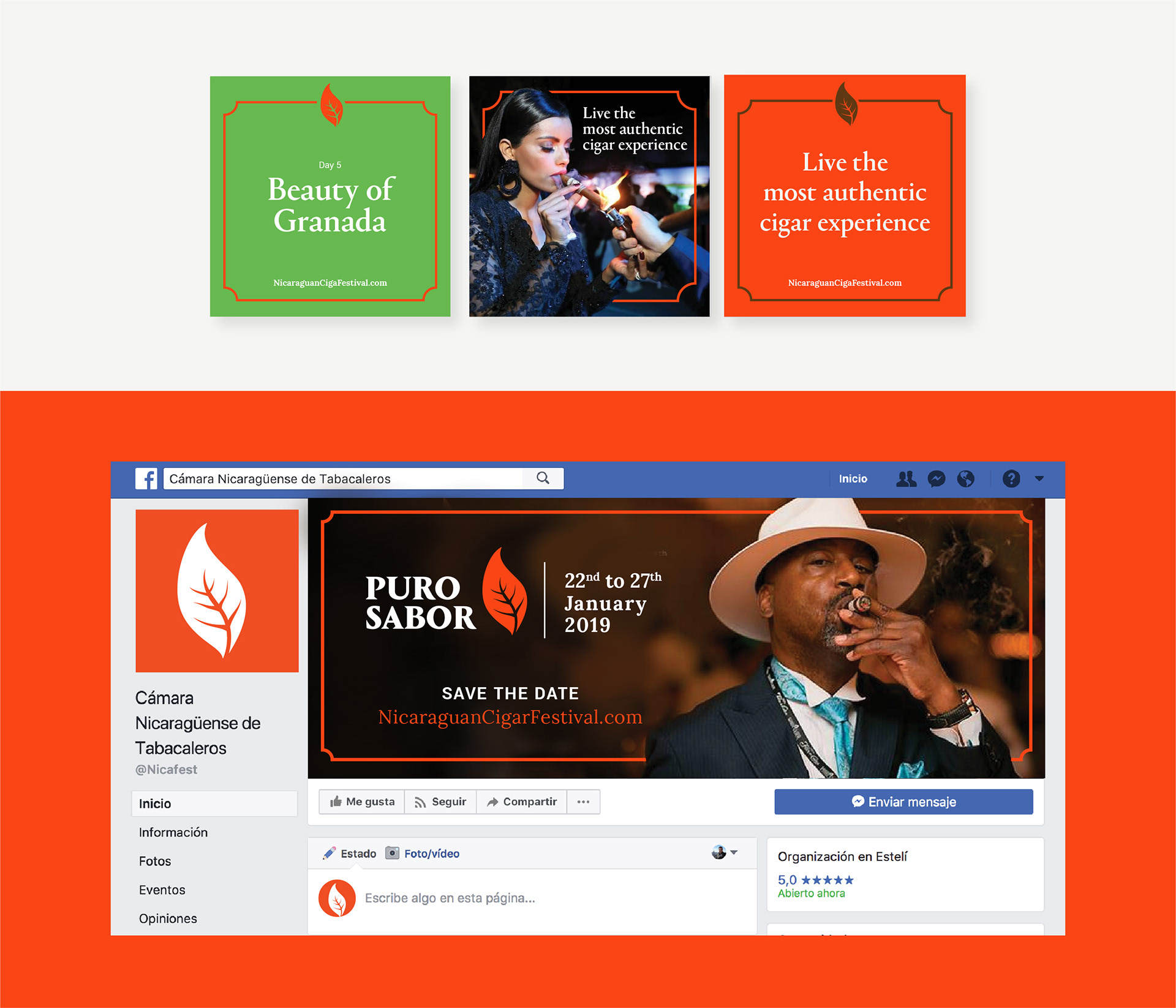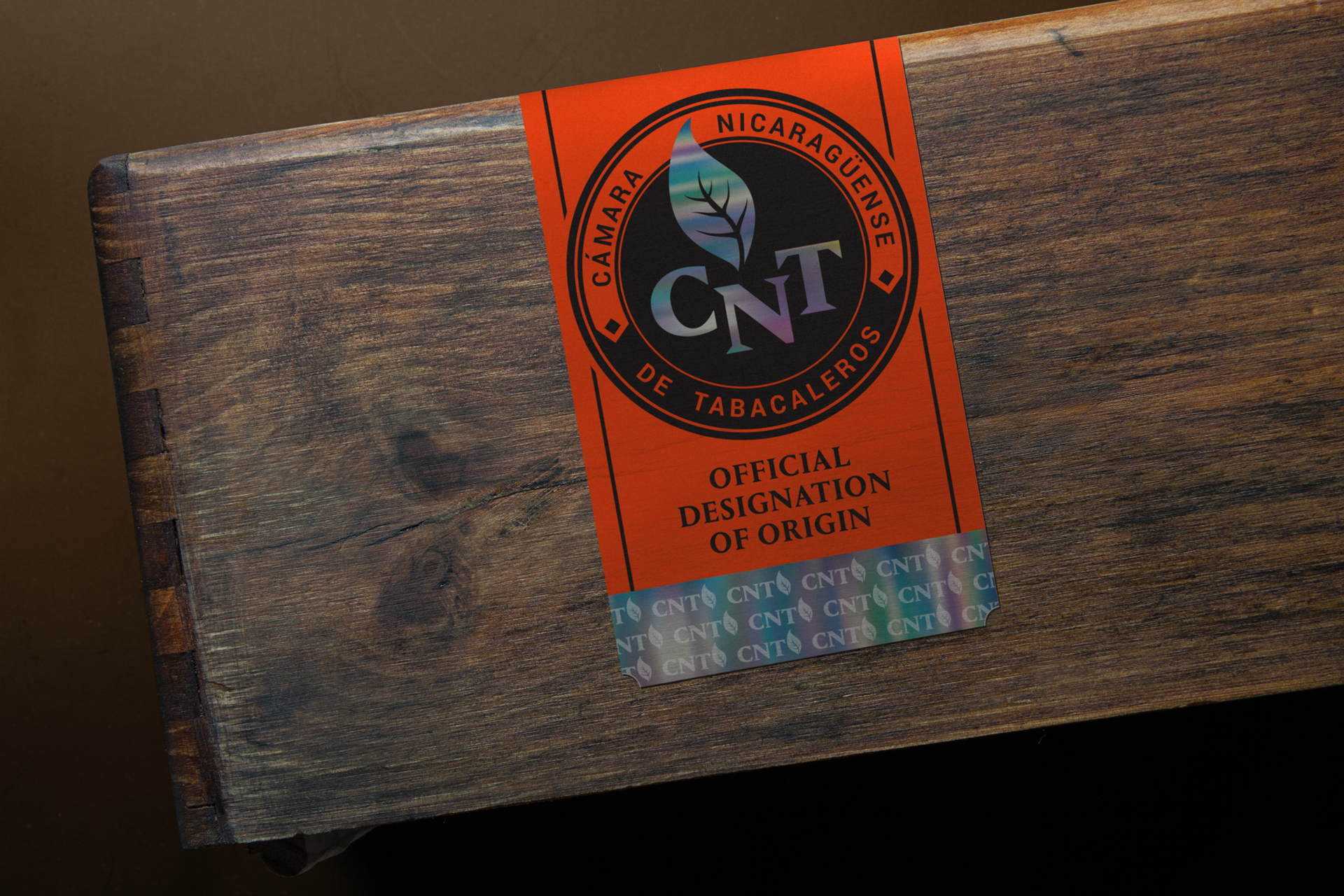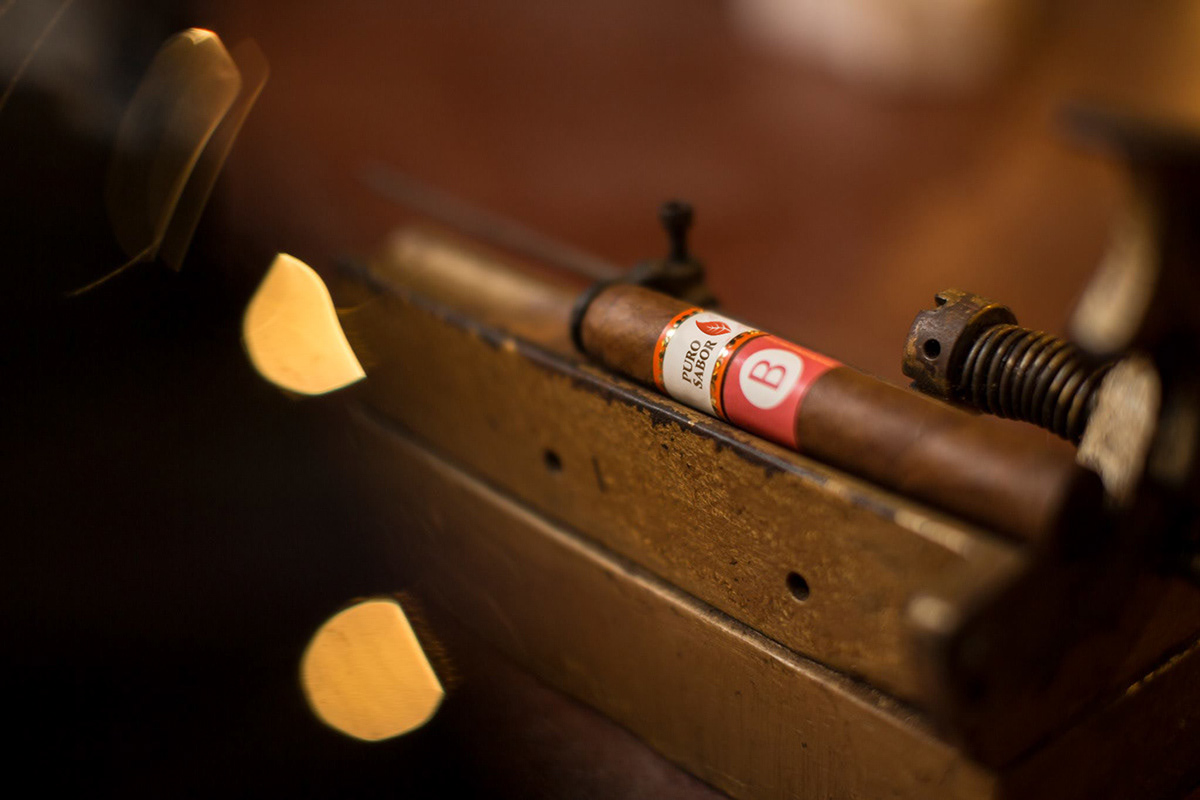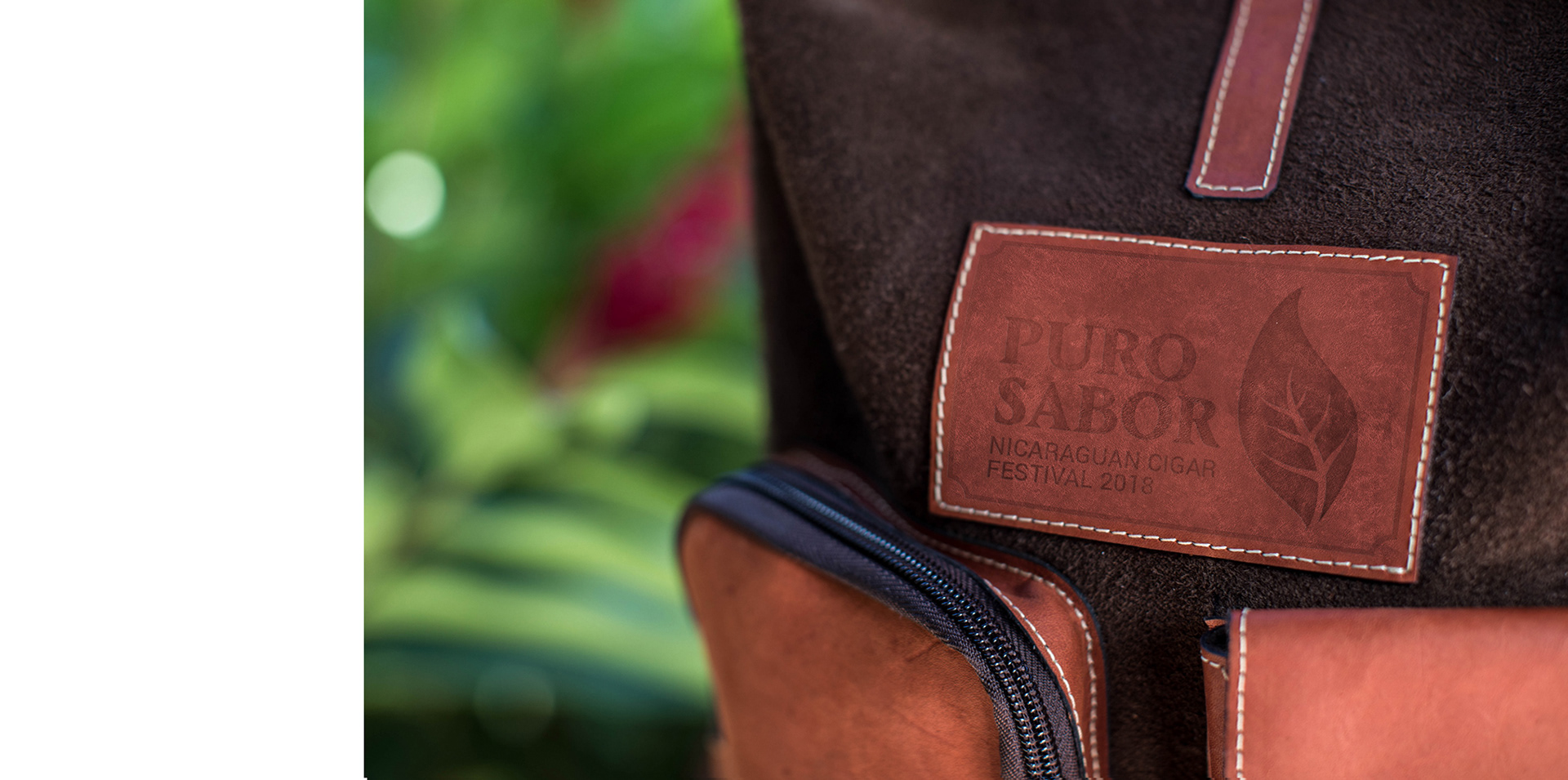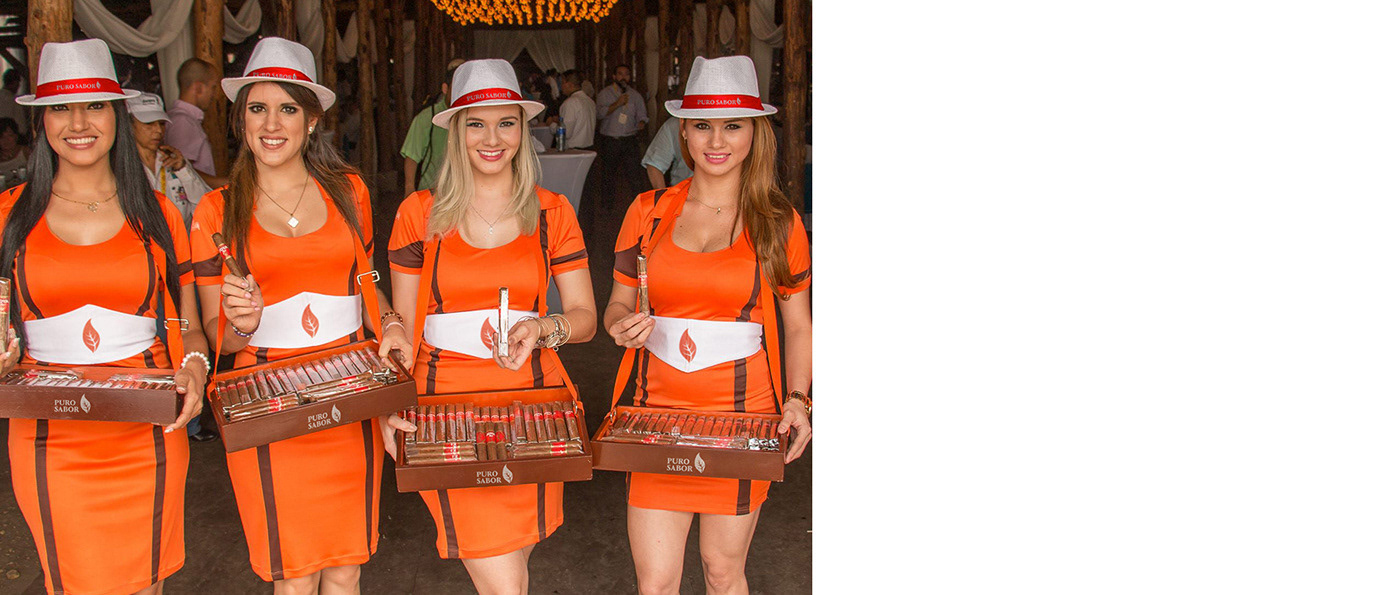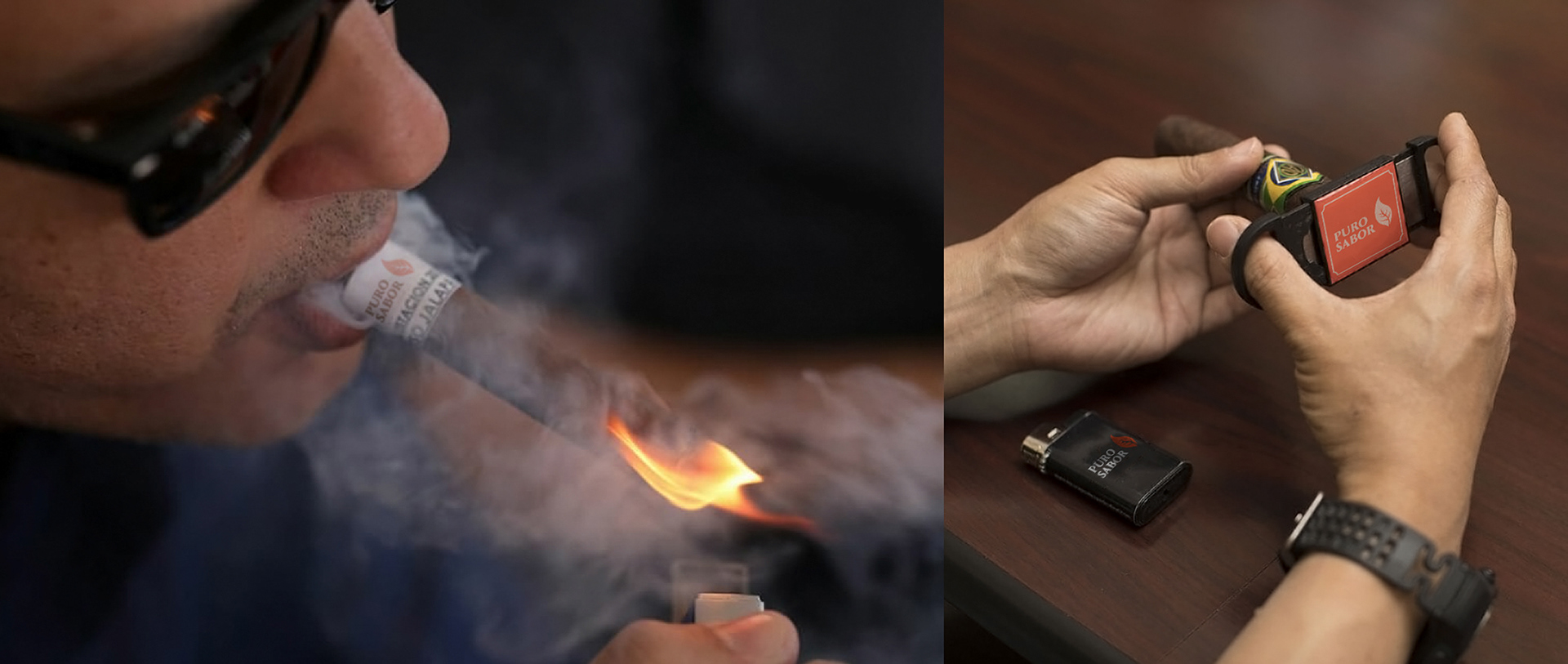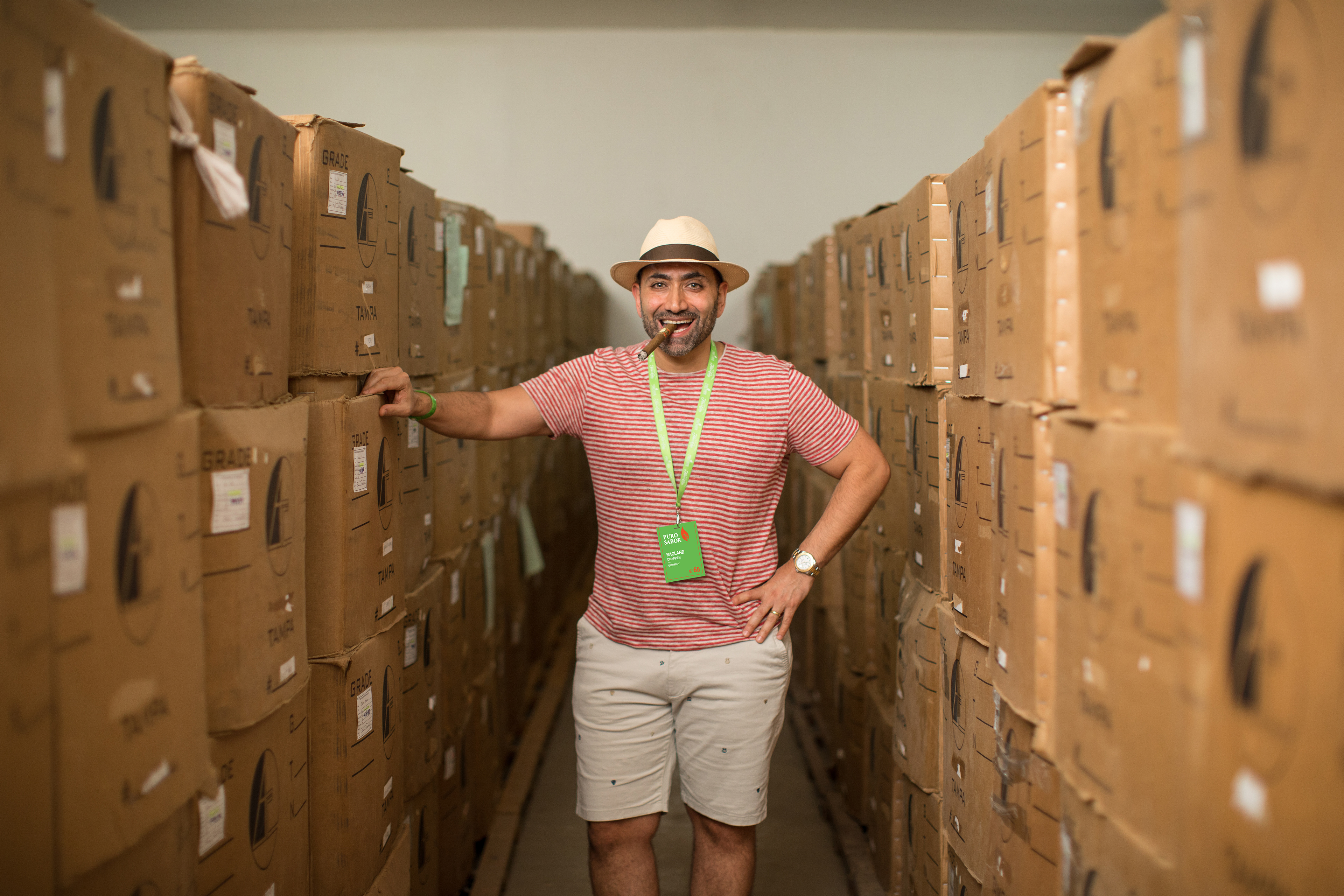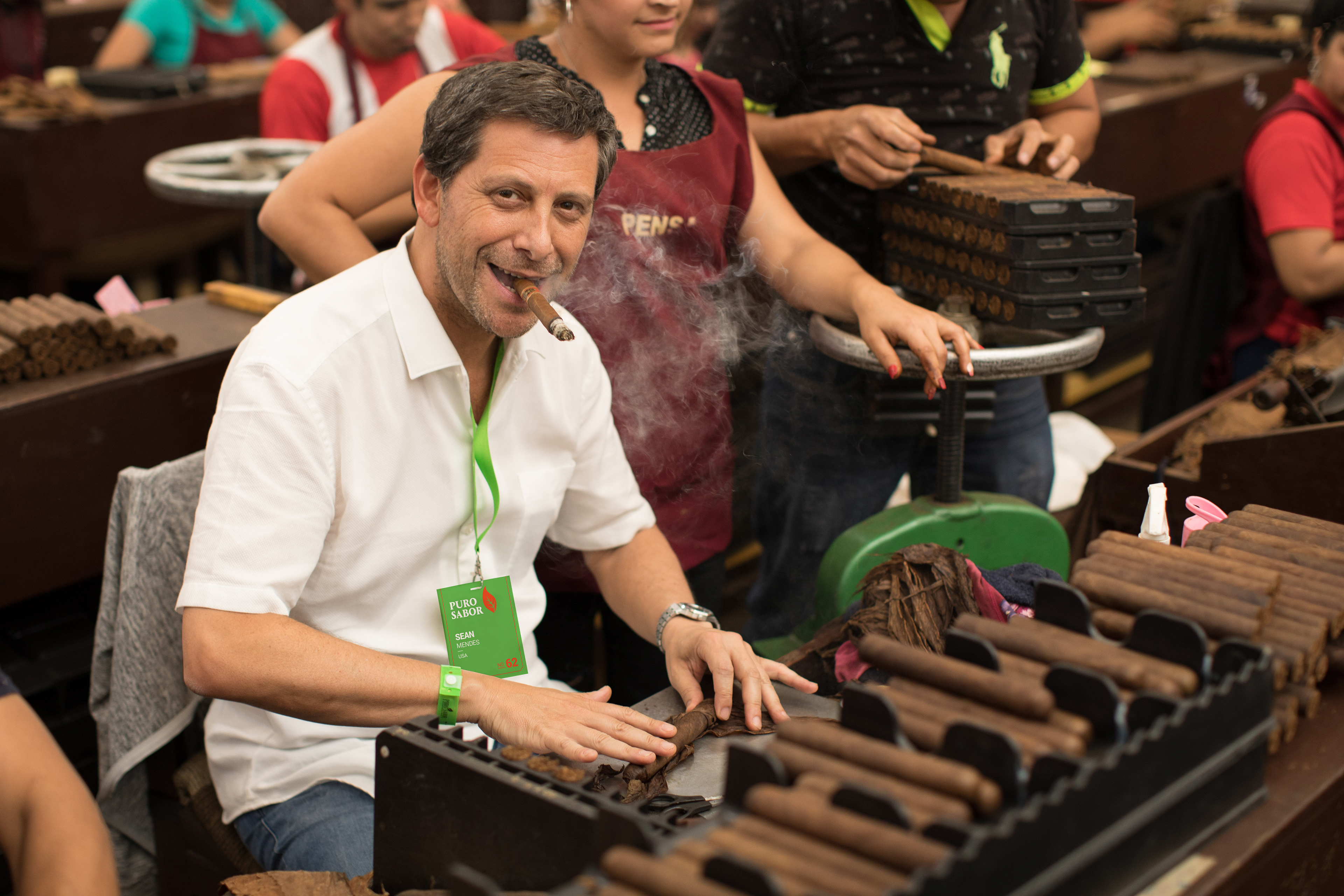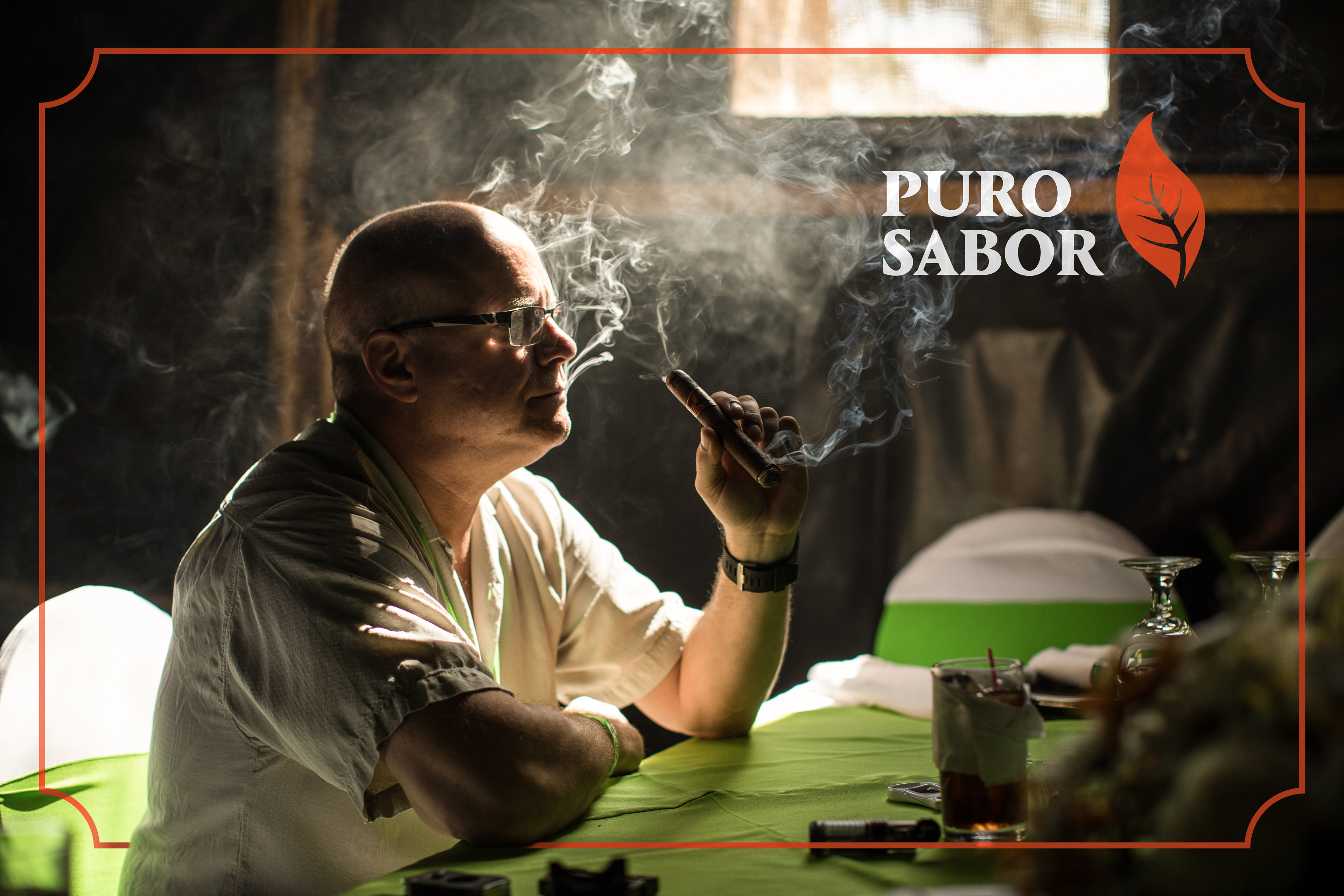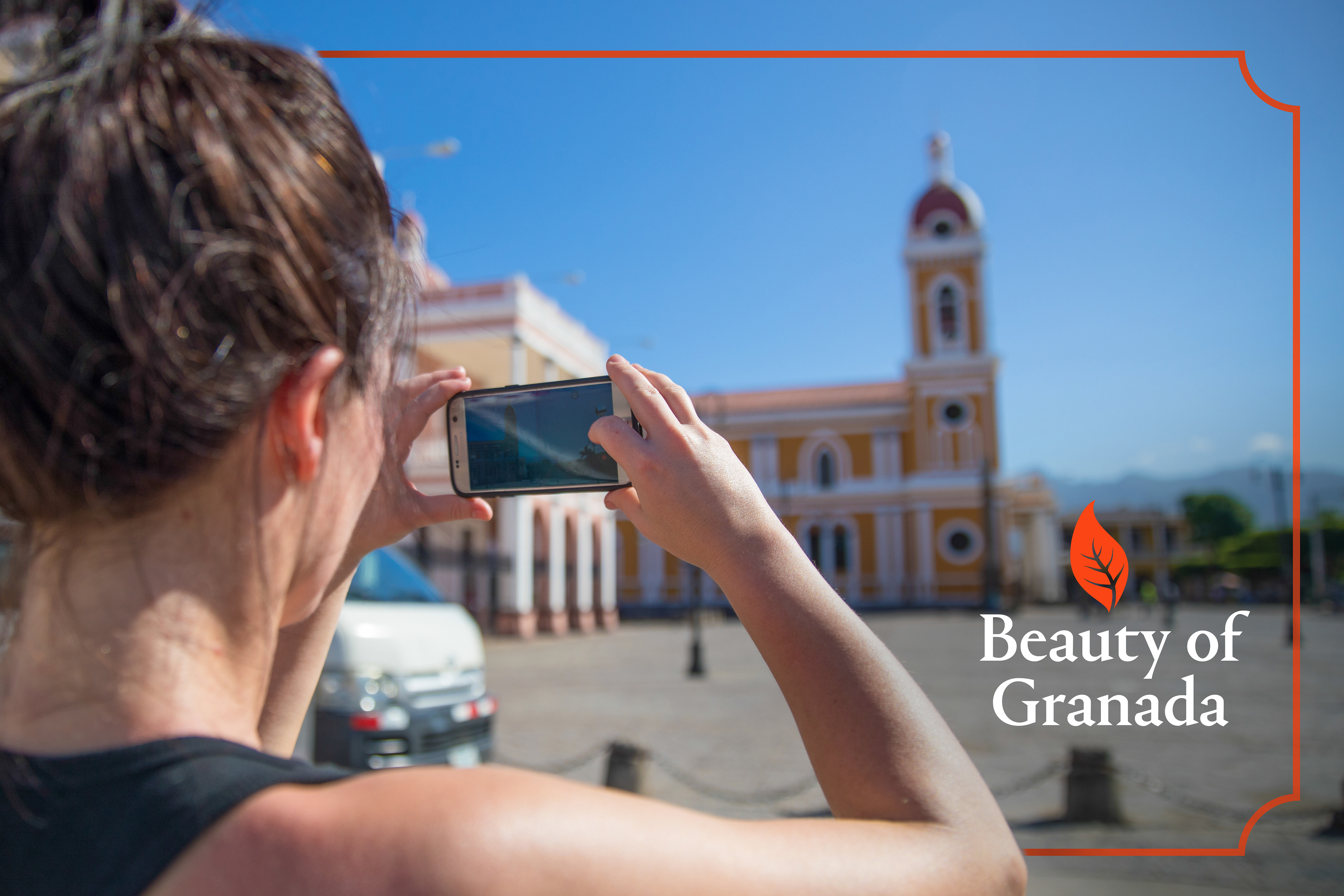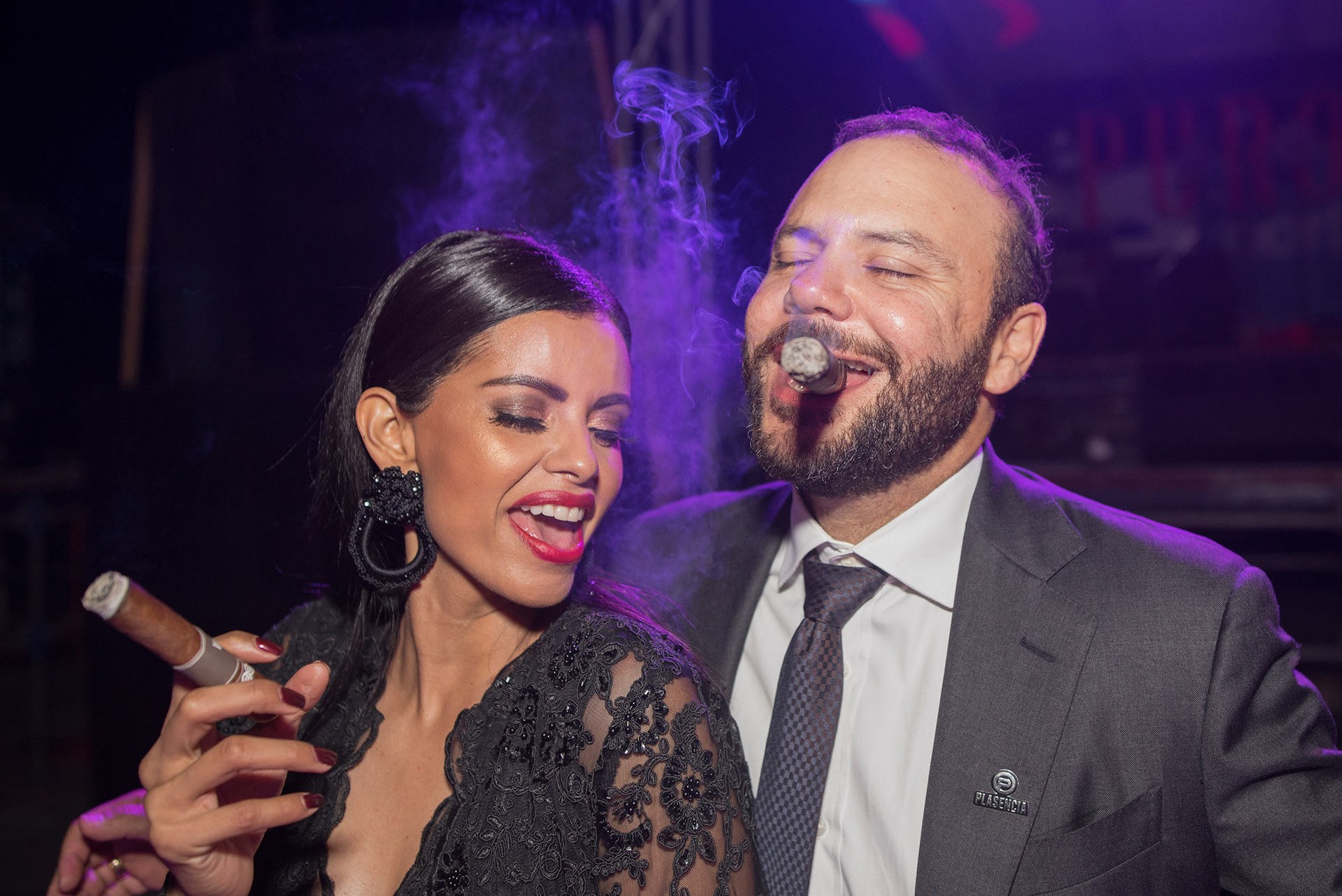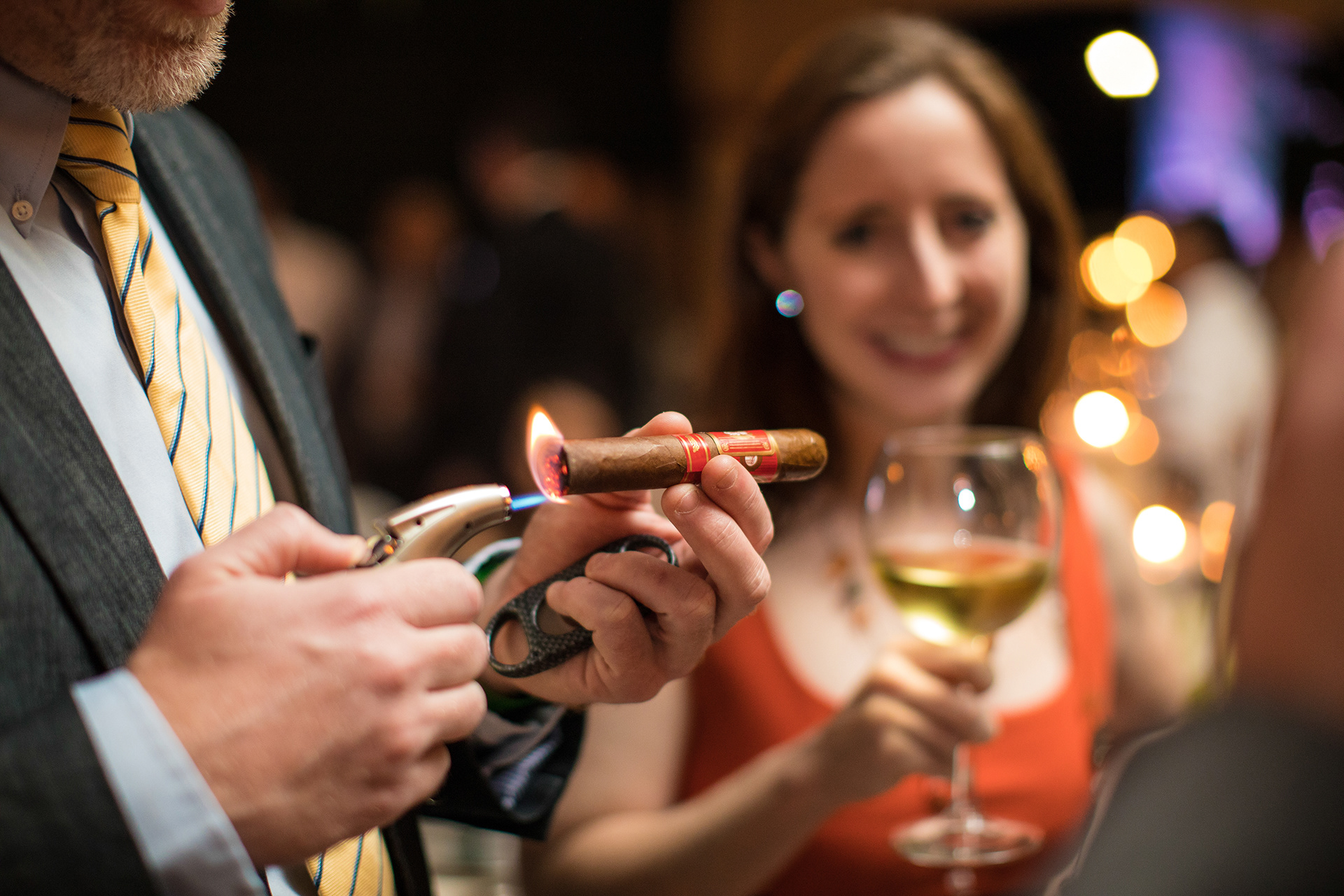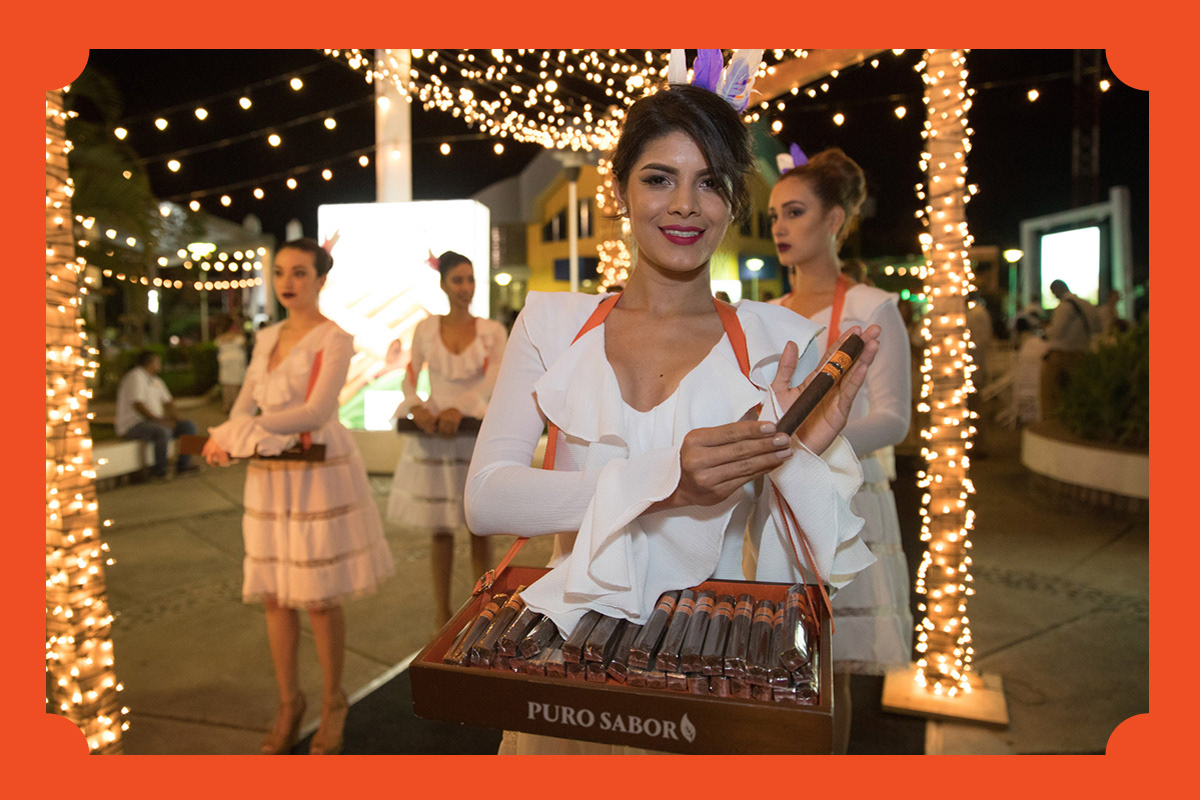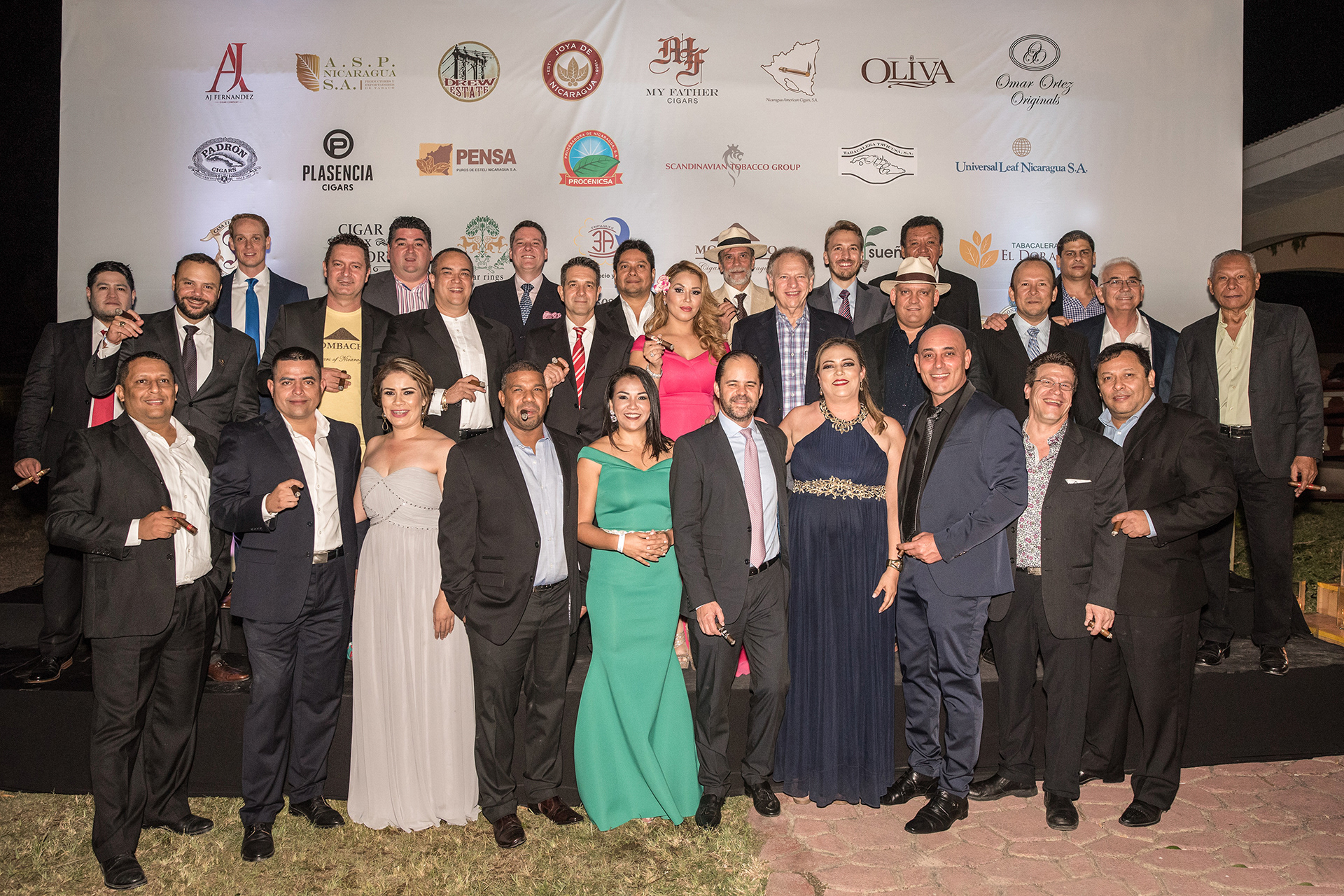 BRANDING. DESIGN. COMMUNICATION.